Press release:
It's hard to come across a band these days with a unique sound. Without abandoning their roots, they've taken forward the black metal sound in a futuristic and unpredictable direction. Each song is an exploration into a unique territory while remaining consistent to their aesthetics. DECIBEL MAGAZINE premiered their album AT THIS LINK, dubbing their music "mind-bending black metal".
ECHOES AND DUST VIDEO PREMIERE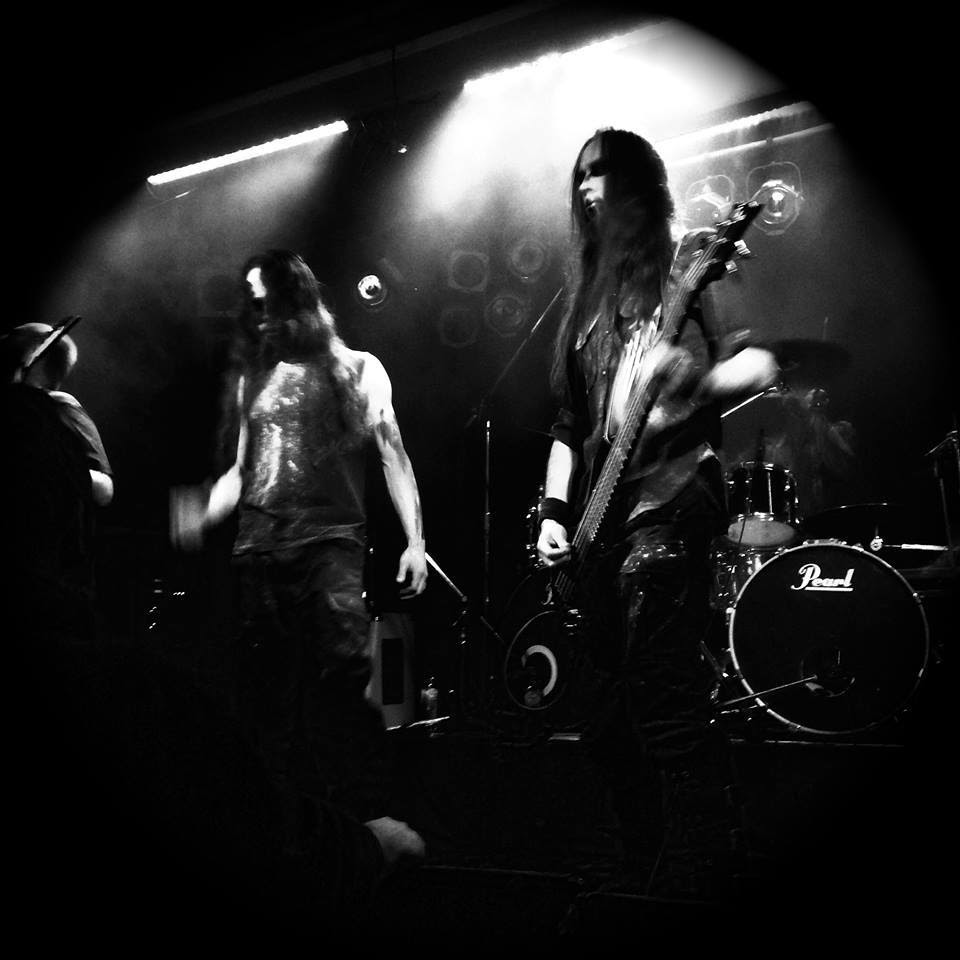 NORSE (Australia) – 'The Divine Light Of A New Sun' LP / CD / Digital (May 25th, 2017)
Genre – Dissonant Black Metal
Release Date – May 25th, 2017
Record Label – Transcending Obscurity Records (India)
For Fans of – DEATHSPELL OMEGA, BLUT AUS NORD, THORNS, early ENSLAVED, BOLZER, BEHEMOTH, ABBATH, IMMORTAL
Australian black metal band NORSE surpass everything they've done in the past. 'Pest' was a unique slice of harsh, dissonant black metal but their new album is a stunning progression while retaining the band's trademark, futuristic yet exceptionally bleak sound. 'The Divine Light Of A New Sun' is a tour de force of weirdly rhythmic and catchy black metal while remaining true to its original aura. Virtually peerless, NORSE create music that is haunting, incisive and lethal. Albums like these don't come out often. This is the future of black metal, and the future is uncompromising.
About the album in the band's own words –
"The Divine Light of a New Sun is both a call to arms and an exploration into our dark past. It takes us through the birth of the inspirational war machines that led to the advent of the atomic age and into an era of unparalleled destructiveness and limitless potential. The album progresses from the modern age of pervasive mental weakness and lack of discipline to a new age reinforced by the remorseless pursuit of excellence at all costs. We also explore the endless horrors of terrorism among other disturbing subjects I'm certain will resonate with our listeners."
Track list:
1. Supreme Vertical Ascent
2. Drowned By Hope
3. Telum Vitae
4. The Divine Light Of A New Sun
5. Exitus
6. Synapses Spun As Silk
7. Sandarkan
8. Arriving In Peace, Pregnant With War
9. Cyclic
Line up:
Forge – All music
ADR – Lyrics and vocals
NORSE Facebook